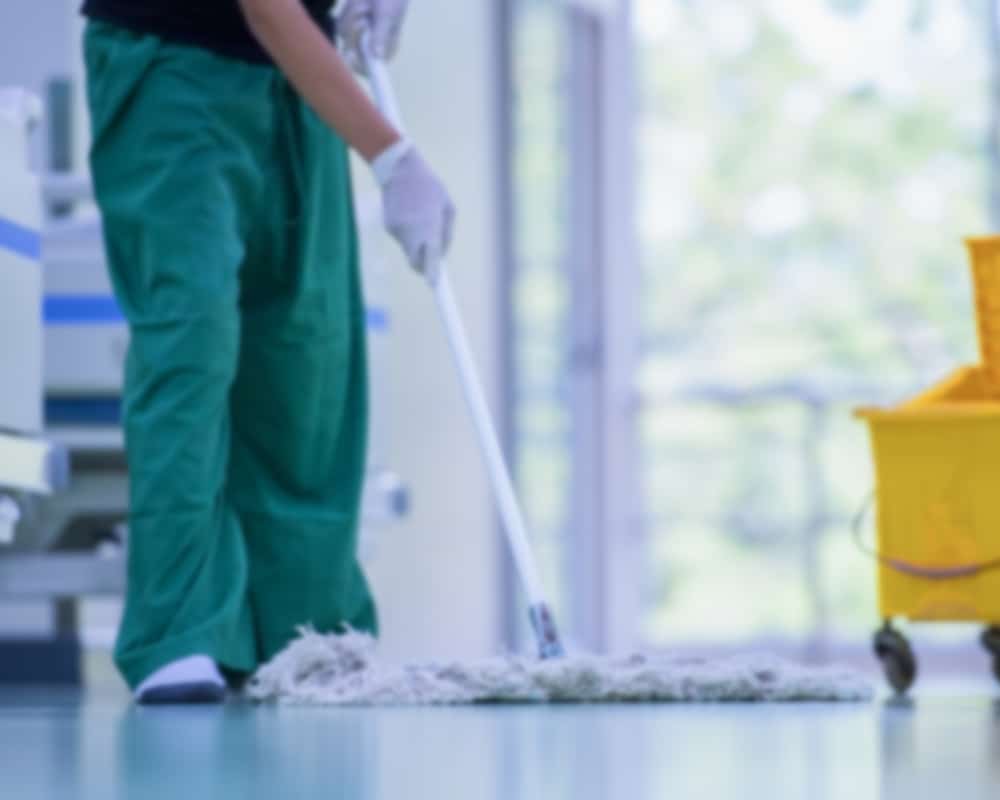 Medical Facilities
At Signature Cleaning Services, Inc. we understand the importance of keeping medical facilities clean and sanitary. That's why we offer a wide range of medical facility cleaning services to meet the needs of our clients. Our services include:
Daily cleaning and disinfecting of all surfaces.
Deep cleaning of high-traffic areas
Terminal Cleaning Services
Clean Room and Pharmacy room disinfecting services as requested.
Pest control
And more
We use only the highest quality cleaning products and equipment, and our team of experienced cleaners is committed to providing the highest level of service. We understand that the safety of your patients and staff is our top priority, and we are dedicated to providing a clean and sanitary environment for everyone.
We are committed to providing our clients with the best possible service, and we are always available to answer your questions and address your concerns. Contact us today to learn more about our medical facility's cleaning services.
Contact us today to learn more about our medical facility's cleaning services. We would be happy to answer your questions and schedule a free consultation.
Educational Facilities
The cleaning of schools and educational facilities in the tri-state area is a vital task that ensures the health and safety of students and staff.
Schools are often crowded places where people from all walks of life come together, and this can create an environment where germs can spread easily. By cleaning schools regularly, we can help to prevent the spread of illness and keep students and staff healthy.
The cleaning of schools in the metropolitan area is a complex task that requires a variety of skills and expertise. School cleaners must be able to clean a wide variety of surfaces, including floors, walls, furniture, and equipment.
They must also be able to use a variety of cleaning products, including disinfectants and sanitizers. In addition, school cleaners must be able to work safely and efficiently in a variety of environments, including classrooms, hallways, and cafeterias.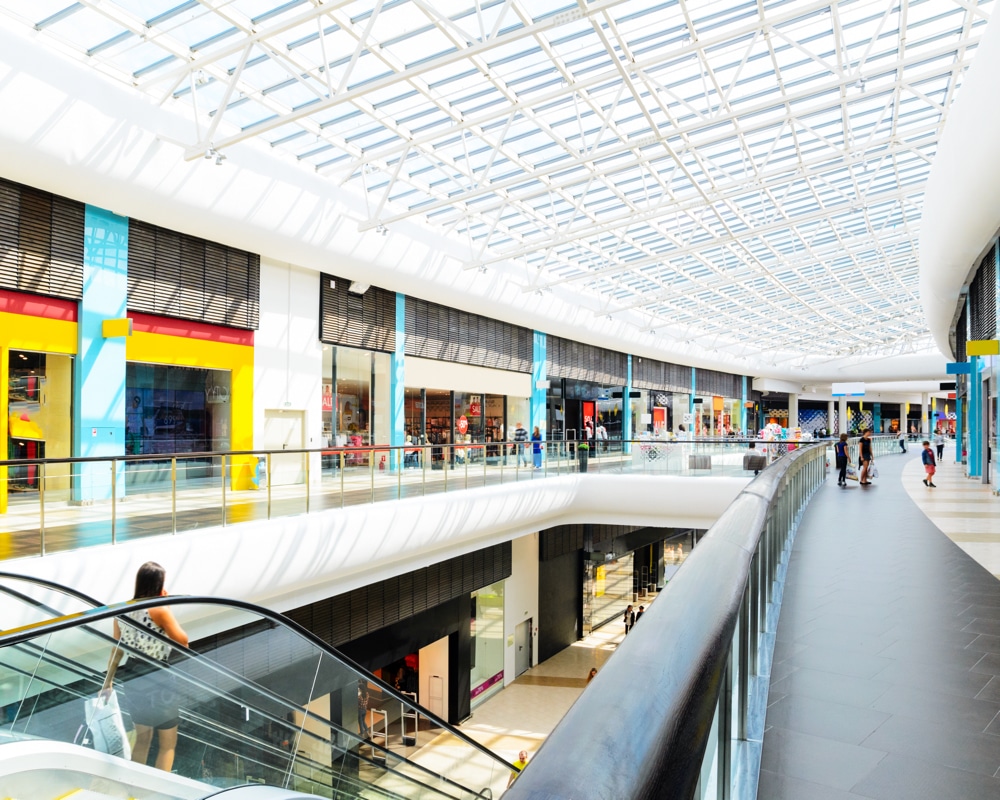 Retail
Cleaning retail stores is an essential task that helps to maintain a safe and inviting environment for customers. A clean store is also more likely to attract new customers and encourage repeat business.
The specific tasks involved in cleaning a retail store will vary depending on the size and type of store.
However, some common tasks include:
Vacuuming and mopping floors
Dusting shelves and displays
Cleaning windows and mirrors
Emptying trash cans
Sanitizing high-touch surfaces such as counters, doorknobs, and light switches
In addition to these general tasks, there may be other specific cleaning requirements that are unique to the store.
For example, a grocery store may need to clean and sanitize produce displays more frequently than a clothing store.  The frequency of cleaning will also vary depending on the store. A high-traffic store may need to be cleaned more often than a low-traffic store.
It is important to have a regular cleaning schedule in place to ensure that the store is always clean and inviting. This schedule should be tailored to the specific needs of the store.
In addition to regular cleaning, it is also important to clean up spills and messes immediately. This will help to prevent the spread of germs and create a safe environment for customers and employees.
By following these tips, you can help to keep your retail store clean and inviting for customers.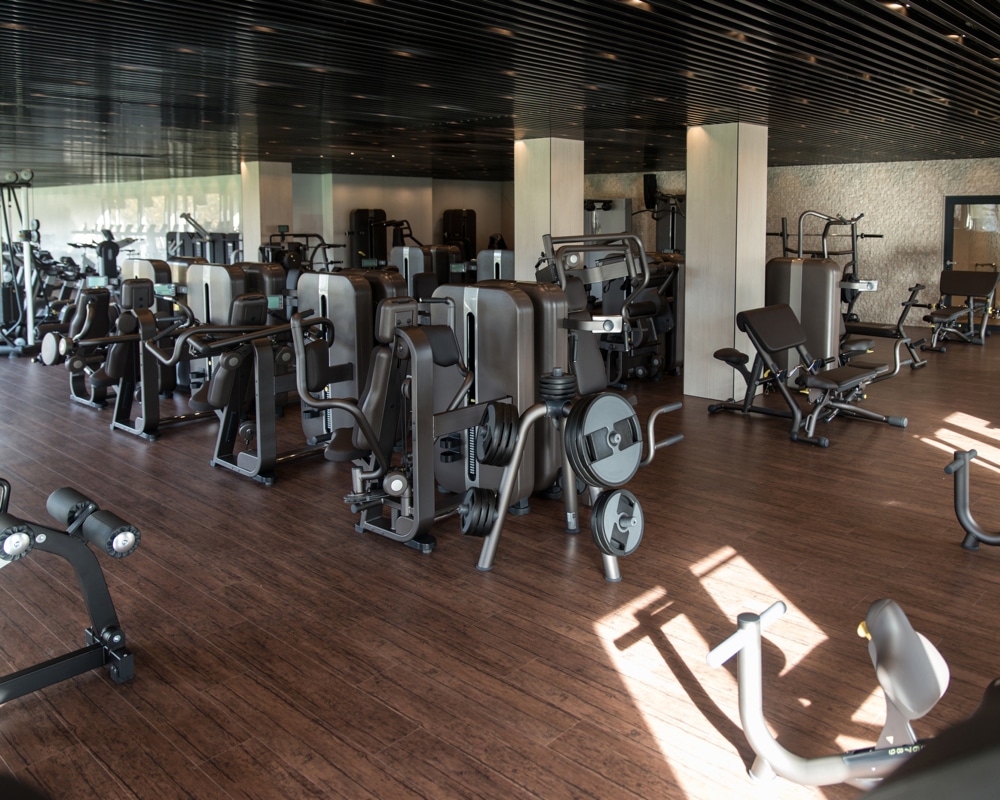 Fitness Centers
Fitness facilities are busy, with hundreds of people using shared equipment daily. This can lead to the buildup of dirt, grime, and germs, posing a health risk to members.
While some people wipe down equipment after use, this is insufficient to keep a fitness facility clean. At Signature Cleaning , we provide expert cleaning, sanitizing, and disinfecting services for all aspects of fitness facilities. We use the right materials and methods to clean all surfaces, including benches, dumbbells, windows, mirrors, floors, and bathrooms. We also clean and maintain basketball, squash, racquet, and tennis courts.
Our cleaning professionals are specially trained to care for fitness facilities correctly. We take pride in keeping your facility clean and sanitary, so your members can enjoy a safe and healthy workout experience.
Here are some additional benefits of using Signature Cleaning for your fitness facility cleaning needs:
We use EPA-registered disinfectants that kill 99.9% of germs and bacteria.

Our team of experienced and professional cleaners is dedicated to providing high-quality service.
We offer flexible scheduling options to fit your needs.
We are committed to providing affordable pricing.
Contact Signature Cleaning today if you are looking for a reliable and professional cleaning service for your fitness facility. We would be happy to discuss your needs and provide you with an estimate.
Restaurants
Cleanliness is crucial for every restaurant, especially in New York City. The NYC Health Department requires restaurants to post their sanitary inspection grades, and these letter grades can have a big impact on whether or not people choose to eat at your restaurant.
At Signature Cleaning Services, Inc., we understand that a clean restaurant is just as important as the food you serve. We have been providing cleaning services to restaurants in New York City for over 50 years, and we know what it takes to keep your restaurant looking and feeling its best.
Our cleaning services include:
Deep cleaning of all surfaces, including floors, walls, ceilings, and equipment
Degreasing and sanitizing of kitchen and food preparation areas
Removal of grease, dirt, and debris
Prevention of slips and falls
Maintain clean kitchen and pantry areas
Our team of specially trained cleaning experts is available 24/7/365 to help ensure your restaurant is always clean and sanitary. We work with you to create a cleaning schedule that fits your needs, and we can provide regular or as-needed cleaning services.
Let Signature Cleaning Services, Inc. help keep your restaurant clean and safe. Contact us today to learn more about our services.